Why Rare Disease Companies Need the Pediatric Rare Disease Priority Review Voucher -Originally published by the Rare Disease Report
If there was a genetic lottery and you were picking out diseases, you would hope that you did not get 1 of the 7000 rare diseases – especially rare pediatric diseases. And the reason is simple; treatments exist for only a tiny fraction of these rare pediatric diseases. Large drug companies have traditionally avoided them because of the small numbers of patients for each disease and limited opportunity to make money.
This begs the question: how do you adequately encourage companies to develop such treatments when the market is only a very small number of patients? Carrots rather than sticks are helpful when you want to encourage behavior, and governments are well aware of this.
The Voucher Program Attracts Investors
Vouchers were proposed by economists (initially to stimulate tropical disease treatments), which would be awarded to a company developing a treatment for a disease. The rare pediatric disease priority review vouchers cost the government nothing in financial terms, and to date six have been issued. The voucher would ensure an expedited review at the Food and Drug Administration (FDA) for another drug for that owner. These vouchers are now a very hot commodity attracting a value of upwards of $350M, and with them comes unwarranted criticism from a few naysayers who overlook the critical role of the vouchers to attract investment for the years of research needed to bring a new treatment for a pediatric rare disease to patients.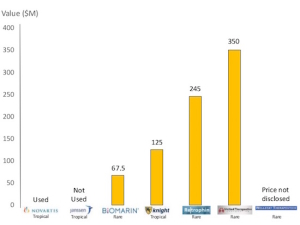 The reality is that I am directly seeing the critical importance of the voucher first hand.
At Phoenix Nest, we are collaborating with scientists at LABioMed to bring an enzyme replacement therapy (ERT) for mucopolysaccharidoses (MPS) IIID to the clinic. MPS IIID is a very rare and fatal pediatric disease. Phoenix Nest was founded by the parents of a child with MPS III in a desperate race to develop a treatment before it is too late. We know of only 2 patients in the USA with the condition and a handful globally. The MPS IIID population is really too small to have a profitable treatment, but the children it affects are as deserving of effective treatments as children with more common diseases.
We are potentially a few years from the clinic. A rare pediatric priority review voucher is the only hope Phoenix Nest has of attracting funding from venture capitalists. Others have developed treatments for different diseases with similar numbers of patients (e.g. Wellstat Therapeutics) and obtained a voucher which they have subsequently sold. Our entire focus as a company is on MPS III and if we can find treatments for all 4 types, our job is done.
The NIH National Institute of Neurological Disorders and Stroke (NINDS) has been incredibly supportive of Phoenix Nest and funded a small business grant to start developing the ERT. It was also made very clear to us over the past 12 months that the return on investment (ROI) in our program is the potential to obtain a rare pediatric disease priority review voucher. In the past few weeks, we were invited to present at the Life Sciences Summit to pitch the results of the grant to date. After a few minutes of presenting slides, we were grilled by venture capitalists and angel investors. They were interested after we described the ROI as the pediatric voucher. An investment of $1-1.5M could get us closer to the clinic a year faster, and with a progressive neurological disease like MPS IIID, time is of the essence. And that investment could eventually lead to a portion of a pediatric voucher that could be worth over $350M.
The Voucher Program – Its Future is in Washington's Hands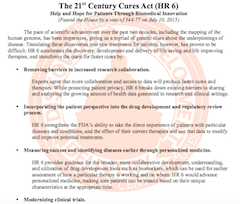 In July, the House of Representatives took a bold step in passing landmark legislation called the 21st Century Cures Act. This bill reauthorized the pediatric priority review voucher program, but the bill has since stalled in the Senate. If the pediatric priority review voucher program is not renewed by Congress, any hope of interest from outside investors in supporting companies like Phoenix Nest will vanish. Letting the rare pediatric disease priority review program expire would be devastating to hundreds of small companies across the country trying to make a difference by developing treatments for pediatric rare diseases. It would dramatically slow us down. The families waiting for the treatments would also lose hope that a treatment would be developed in time for their children.
I hold out hope that our elected politicians look at the positive effect they can have on these families and ignore the political hyperbole calling for voucher incentives to be taken away as a way to punish the few bad actors who appear to be misusing them. My Christmas wish for the present is that a metaphorical Scrooge does not banish us to a 'Christmas past' before the rare pediatric disease priority review voucher was an option to spur needed research and development into diseases with no approved treatment options.
————————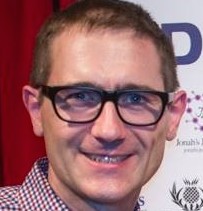 The author, Sean Ekins, is CEO of 2 small rare disease companies, one of which, Phoenix Nest, Inc. has NIH NINDS funding and is looking for Angel or VC investment.
Click HERE to read another paper written by Sean and Jill, Incentives for Starting Small Companies Focused on Rare and Neglected Diseases
Click HERE to learn more about Rare Disease Week on Capitol Hill.  During this exciting week, rare disease community members from across the country learn about federal legislative issues, meet other advocates, and share their unique stories with legislators.