Join our webinar for ALL STAKEHOLDERS!
August 16, 2016 at 12pm EDT
The online meeting will take place via webinar.  To join please visit: http://join.me/386-537-239
TOGETHER WE CAN BRIDGE THE GAP
ConnectMPS is a patient registry, MPS and ML organizations are working together from around the globe. Organized by two Sanfilippo advocacy organizations, it quickly expanded to include the support of 22 international advocacy groups.  The registry's global collaboration has impressed pharmaceutical companies and inspired them to work with us as well!   We are very happy to expand and re-brand the Sanfilippo Patient Registry to include all MPS/ML forms.  By partnering with the National MPS Society, we hope to grow ConnectMPS to become a centralized comprehensive global database that connects families, researchers, industry and all stakeholders in the MPS and ML community.  We hope to partner with all MPS/ML patient organizations.
LEARN WHAT IT'S All ABOUT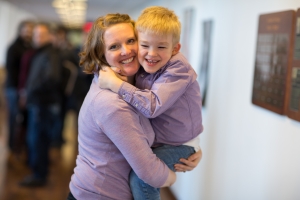 Patient data is critical to the development and approval of new treatments.  This registry is already hard at work on promising therapies utilizing researchers and clinical trials. Add your data and help build on this momentum.