JJB will have a table at this years PS10 S.T.E.A.M Fair on May 20th.
Come by, say hello, and leave with a cool bracelet and balloon.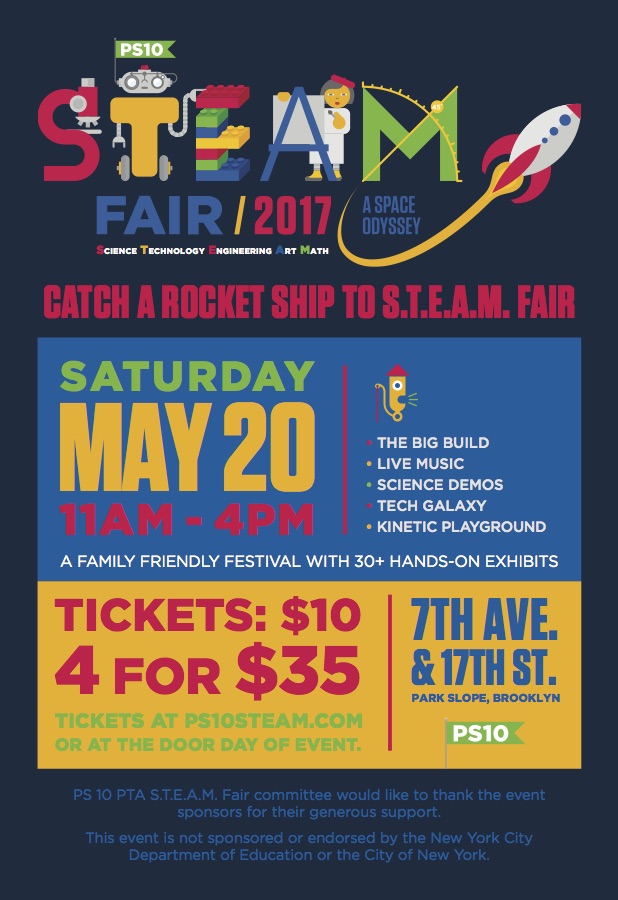 Click and download the JJB STEAM Worksheet below.  Fill it out and mail it to:
Jonah's Just Begun
P.O. Box 150057
Brooklyn,NY 11215
And we will send you a free JJB canvas tote bag!