You may know Jonny Lee Miller from his film, television, and theater careers.  At JJB, we know Jonny as an advocate for Sanfilippo, who has been raising awareness and much-needed funds.
Racing To Find A Treatment
On May 5th, 2013, Jonny Lee Miller, who plays, Sherlock Holmes on CBS's new hit show, "Elementary", ran an ultra-marathon (50 miles), in honor of, Jonah's Just Begun. It took Jonny just under 13 hours to complete the race.
Jonny set his monetary goal at $160,000 dollars, and the proceeds helped to initiate the Natural History Study for, Sanfilippo type C. Read about our NHS HERE.  Then in September of 2013, he ran his second ultra-marathon! Thanks to the generous donations of Jonny's fans, he was able to exceed his goal and it is continuing to grow.
Storming Capital Hill
In February 2014, Jonny Lee Miller joined Jill Wood at the, Rare Disease Congressional Caucus.  They spoke to a standing room only group of legislators, their staff members, patient advocates and the industry on the importance of supporting legislation that spurs the development of treatments of rare diseases.  For more information on the caucus briefing visit: http://rareadvocates.org/.  To see Jonny's speech click HERE.
Making Sanfilippo A House Hold Name
Jonny Lee Miller has appeared on a number of shows and media outlets to spread the word about Sanfilippo and our mission.  His appearances include, CNN's Dr. Sanjay Gupta, The View, Live with Kelly & Michael and Rachael Ray.  Articles have been published on the CBS website and People.com as well.  After Kristine Johnson, CBS anchorwomen interviewed Jonny Lee Miller, Jill and Jonah; she was moved to take action as well.  JJB, is really very thankful for all the media attention that our cause has received.  This kind of exposure not only helps us raise funds but it also helps us to identify, unknown or misdiagnosed children.
At It Again
May 2nd 2015, Jonny Lee Miller will be returning to Bear Mountain to take on the Gore-Tex 50 Mile Endurance Challenge.  Again, he will run 50 miles in hopes of bringing us closer to our goal of finding a treatment for Sanfilippo Syndrome. Here he is at one of his stops to talk about his run and to urge people to donate.
Please head over to Jonny's crowdrise page, to support him.  If this great cause isn't motivation enough, he has included a chance to win some really cool prizes.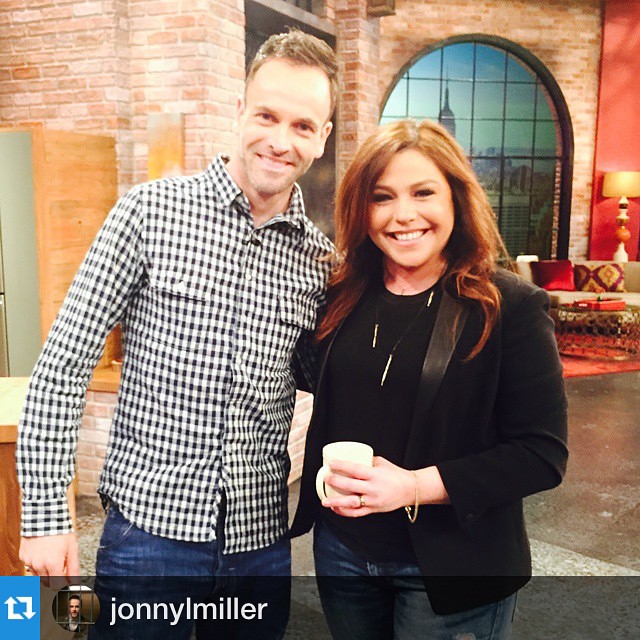 We could never express to Jonny how grateful we are for his support.  He has gone above and beyond time and time again.  In 2014, Jonny helped present awards at the Rare Voice Awards Gala, and was surprised with winning an Abbey himself, for all the work he has done for Rare Disease.  He humbly accepted and was honored to be in the room with so many others who have been champions of rare disease.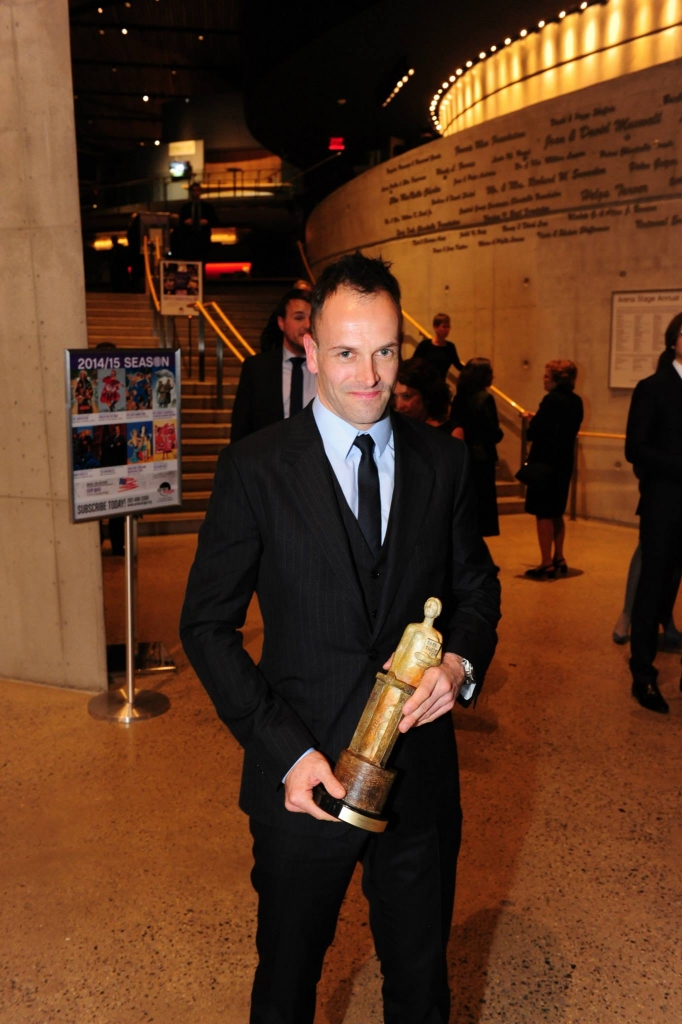 Watch for Jonny's updates on Twitter. Follow him @jonnyjlm.  Stay tuned for more information on what Jonny Lee Miller has planned next.
We would like to give special thanks to CBS, who made a very generous donation, and to Oakley, who sponsored the run with a donation of 100 pair of glasses.  The Oakley sunglasses are being sold on eBay and the sales of these have already raised $10,000 towards Jonny's goal. You can find JJB's ebay store HERE.