Jonah's Just Begun to join forces with Cure Sanfilippo Foundation
Jonah's Just Begun (JJB) and Cure Sanfilippo Foundation are pleased to announce that they will be joining forces as they move forward with the common goal of finding a cure or treatment for Sanfilippo Syndrome.
Formed […]
In light of everything that has gone down the past few weeks, we are calling off our Halloween fundraiser Gingerbread House of Horror. We hope to postpone to next year. Mari is working on […]
We spent a few days in San Diego at the International MPS Conference hosted by the MPS Society.  Alongside our ConnectMPS and Mission: Hide and Help posters was a poster published by BioMarin.
This is a perfect example of how sharing patient-reported data can speed up the drug development process when shared freely.
Click on image to […]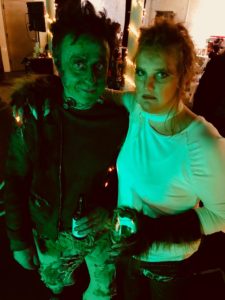 Jill's Birthday Wish
(co-founder of JJB)
The weather has been so crazy we didn't even realize it was Spring. More importantly, we didn't realize that Jill's Birthday was right around the corner!!
Just like last year, Jill's birthday wish is to have a kick-butt Halloween fundraising event. Click on […]
We are more than excited to launch our new campaign Mission: Hide and Help
This is a grassroots social experiment meant to help diagnose Sanfilippo Syndrome.  Aimed at doctors and executed by kids, we are mixing our love of Pokemon with the urgency to find more patients.  "Nobody can find rare like you can".
Read full press release […]
Biomarin is full speed ahead with their clinical trial. If you haven't updated your surveys on our patient registries, now is a good time to do so. Help BioMarin help us. https://connect.patientcrossroads.org/?org=ConnectMPS If you haven't registered your MPS, ML or Glycoprotein family members, this would be a great way to celebrate MPS […]
Jill was asked to speak at the Rare Disease Congressional Caucus briefing this past week when we were in Washington, D.C. for Rare Disease Week. Although Jill addressed the caucus 2 years ago, she was still a bit hesitant to accept.  When she found out she was […]
Tomorrow is Our Chance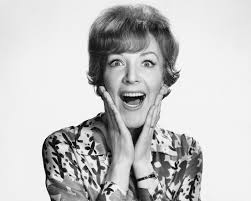 I KNOW! We are excited too.  If we can raise $10,000 tomorrow, #GivingTuesday, we will get a DOUBLE MATCHING donation of $20,000.  On top of that, the charity that raises the most will get a $25,000 donation from Crowdrise.
Please give what you can tomorrow, and urge […]